Champions League Preview - Barcelona vs. Atletico Madrid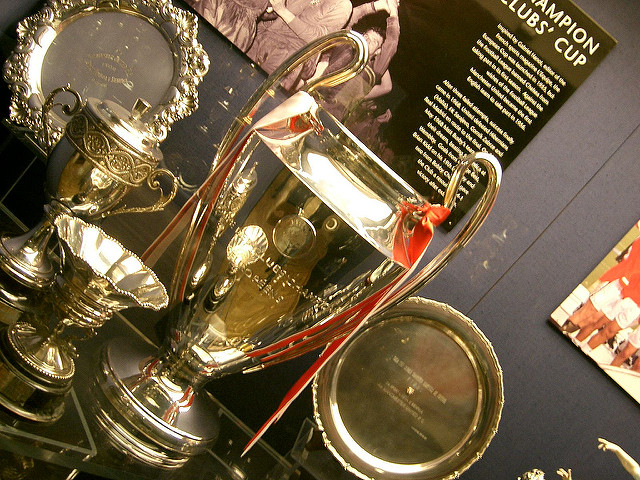 The quarter finals of the Europe's biggest club competition are upon us and once again Barcelona have drawn Atletico Madrid – who last time knocked out Barcelona in the same round. Barcelona will be looking for revenge and looking to progress in hope of being the first team to win the Champions League two years running.
Barcelona don't have an easy run in leading up to this game. On the 2nd of April they have a huge clash with bitter long standing rivals Real Madrid with the game against Atletico coming only 3 days later on the 5th.
Fortunately, both games are at the Nou Camp – so for Barcelona, not much travelling will be involved. Barcelona go into the tie with outstanding form, as you'd expect. They have not lost once in 2016 so far.
Atletico have what should be an easy tie at home with Real Betis, who will push on trying to catch Barcelona for the 1st spot in La Liga. Atletico has been playing very well in La Liga, including a victory over fierce rivals Real Madrid and will be confident of securing a good result against Barcelona with their apparent confidence in defending. Atletico have one of the best defences in Europe – only conceding 14 goals in La Liga this season from 30 games.
Despite Atletico's impressive defensive record, they will need to be wary of Europe's most lethal attack. Between them, the dynamic trio of Neymar, Messi and Suarez, have scored 93 goals and assisted the team 40 times in all competitions. Suarez have been the most prolific of the trio, playing the most minutes and scoring 37 goals in 37 games whilst assisting 15 times in all competitions.
Atletico Madrid are facing a defensive crisis however. The majority of their centre backs are out with injury which may see Atletico line up against Barcelona without a natural centre back. This can only spell danger for Madrid who will be facing a very punishing Barcelona forward line.
Natural-leader Diego Godin is out with a hamstring injury, although has recently moved back into training – however, it will be a race for fitness before kick-off before he can start.
Former Manchester City player Stefan Savic is also out with a calf injury as well as Jose Maria Gimenez who like Godin has hamstring issues. Key players Rakitic and Sergio Busquets also carry injuries and will be touch and go until kick off for Barcelona.
Barcelona are heavily dubbed as favourites coming into the game at 4/9 to beat Atletico at the Nou Camp, whilst if you fancied betting on Atletico to win, you would receive odds around 6/1 against – a very profitable bet. If you want to place a bet on the game, click here for the latest bonus codes.